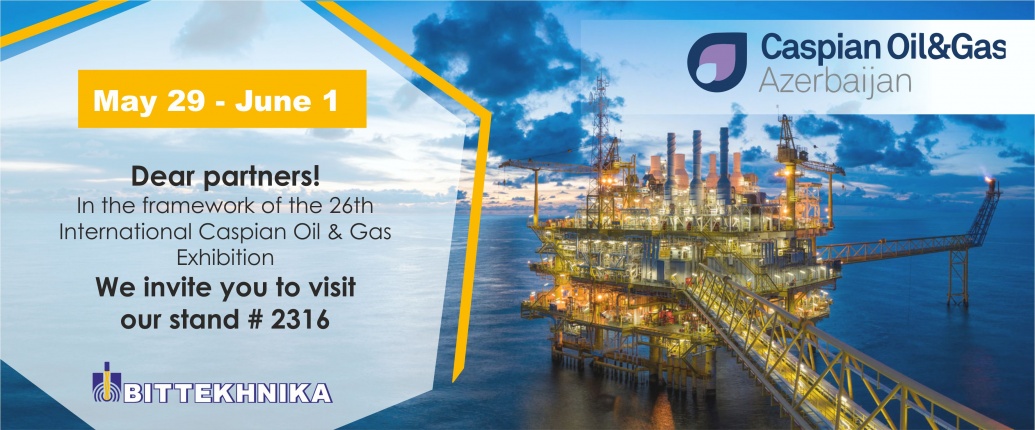 The company «BITTEKHNIKA» LLC invites you to visit the collective stand of the enterprises of the Perm region at the international area of the leaders of the oil industry of the whole world Caspian Oil & Gas Azerbaijan.
The exhibition will be held at the Baku Expo Center from May 29 to June 1, 2019.
Stand of the company # 2316
At the stand of «BITTEKHNIKA» LLC you will be able to familiarize with the equipment for sidetracking and well workover. And also to discuss the development of cooperation and get acquainted with already implemented projects.
We hope to see you among our guests at the exhibition!
To visit the exhibition for free, fill in the registration form and print out your e-ticket.
Exhibition Hours
May 29, Wednesday 12:00 - 18:00
May 30, Thursday 10:00 - 18:00
May 31, Friday 10:00 - 18:00
June 1, Saturday 10:00 - 16:00