Tools for sidetracking. Fishing, milling and cleaning equipment. Tools for coiled tubing units. 
"BITTEKHNIKA" LLC was founded in 1996. Through all these years of successful experience we have developed a sustainable manufacturing system of oilfield equipment. 
0
Right-Left Safety Sub PB-PL
Application

The Right-Left Safety Sub type PB-PL is designed to provide easy release from stuck tool or pipes during tripping operations with rotation of right hand configuration tool to the left. 

Design

The Right-Left Safety Sb PB-PL is a connection pipe made of alloy steel. The tool has body and sub which are connected with trapezoidal thread.
3 sealing rings provide hermeticity of connection. The upper part of sub is provided with right hand sleeve joint connection and the lower part has right hand pin thread connection.
The safety sub has watercourse for drilling fluid. 
Images and Dimensions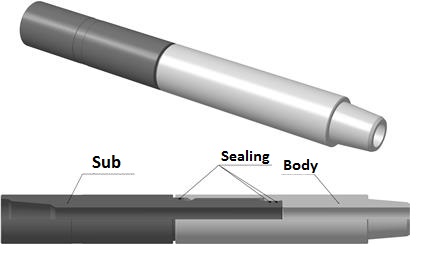 You can specify the size of an item on the checkout page.
Add to cart